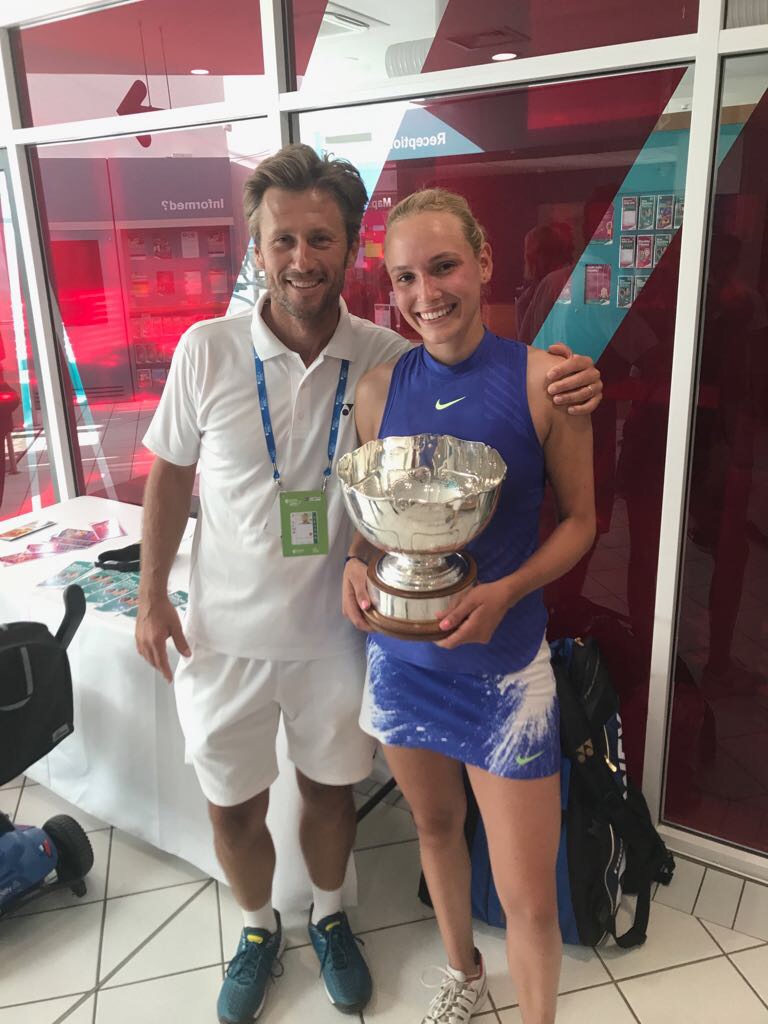 20 Jun

With the trophy! – Nottingham Open

Nottingham Open WTA title

In the middle of a very good season, Donna has won a WTA title on grass courts in Nottingham and reached her career high on WTA rankings (57). An amazing match against Johanna Konta and a big victory for Donna in three thrilling sets 2-6 7-6 (7-3) 7-5 in 30C temperatures.

My interview for Croatian newspaper Jutarnji List: "Yes it was a surprise for us, although we were expecting a good grass court season. For the past year, Donna has been performing very consistently and she manages to keep her tennis at a high level. Result in Nottingham is a consequence of all that"

For more of my stories, follow me on Facebook, Twitter, Linkedin, and Instagram.