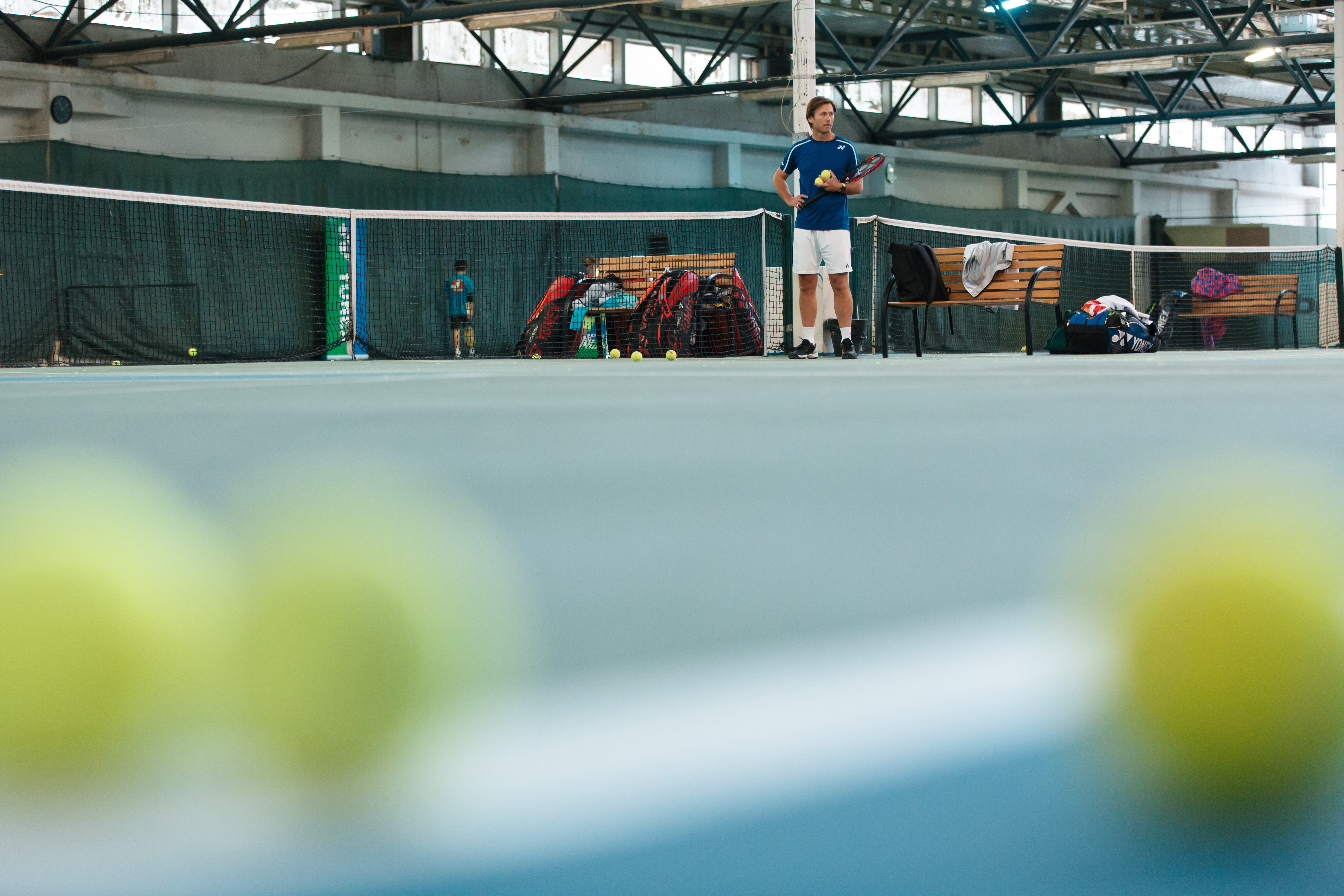 25 Sep

Understanding the player`s mindset – a road to (self) discovery

Yesterday I played a tennis match. It was actually only one set against a high-level junior player from my home club. We often play together when I'm at home, mostly standard practice drills, but this time we played a whole set. It was the first match that I'd played in a while. For some reason, tennis coaches don't play matches very often and I guess it's because we spend so many hours on the practice courts every day and it's really hard to find extra energy and motivation for playing.

After just a couple of points at the beginning of the match, I felt that nothing was going to be the same. Everything was so different, almost like I was playing a different sport. Out of nowhere, for no objective reason, I started feeling pressure in the air, or probably only in my head. I think it's in the nature of every person who had ever played a sport (especially on a professional level) to dislike losing to anybody, even if the opponent happens to be your own student. Normal shots seemed difficult, my legs felt heavy and the surface felt more slippery than it actually was (I even fell down a couple of times). The second serve box appeared so small and the net seemed too high. I was clearly in the classic mental state that the psychologists refer to as "choking".

As the match went on, while observing my emotions, I realised that this was just what I needed. I needed to remind myself how it really feels, because it's so easy to forget it. I also thought about my opponents' parents who were watching the match and about what was going on in their heads when they saw their daughter in the same state I am today at an important tournament. Do they really understand it? I thought about some of my colleagues and how they probably forgot how difficult it is to handle competitive pressure.

A recent example of Roger Federer`s match comes to my mind. Namely, his defeat at the US Open where he had full control of the match with a 6:3 5:4 40-15 lead, and in the next 10 minutes, everything changed. Out of nowhere, the odds were turned and Roger was facing a real mental challenge. It's very difficult to understand how Roger was feeling from that moment on, even for the people in the players` box, including his coach. Yesterday during my own struggle, I found myself in a situation that pushed me to think deeply about what goes on in the players' minds and how they truly feel. Suddenly, the match that the great Roger Federer was just about to win easily, did not seem that easy any more.

I truly had a "a-ha" moment during my match yesterday. Sometimes, I would catch myself being too tough on my players in the past, because I wasn't really aware how they felt. Not because I didn't understand it, or that I had never experienced it, but because I simply forgot. The same theory applies here as in many other things that we do; if you haven't done it in a while, you`ll start forgetting it. It's something that we should keep reminding ourselves as often as possible, and the best tool to do that is to get ourselves out there on the tennis court and play a match. And don't make it fun, make it serious! Get in that state, feel it, own that moment!

If you're not a tennis player, you obviously can't do that, but then you'll have to find other ways that can help you understand your player better. All of us whose job is to support and encourage a tennis player in the right way should either experience this state personally or make sure we listen to others about their experiences and try to understand its complexity.

However, I'm not saying that we should be understanding all the time. Real practice also calls for toughness when the time is right. There are matches with less pressure in which we can be more demanding towards our players. But when the arena turns its lights on and you feel butterflies in your stomach from just sitting in that players` box, please turn on your supporting and understanding mode on and let the player do his thing.

I don`t believe in instant fixes in anything, let alone tennis or sport in general. I believe in a growing process which yields long-term effects. It's really hard to pinpoint the best way to help the players improve in this particular area of mental toughness, as even the best players in the world still struggle from time to time. But one thing I know for sure is that the more players expose themselves to competitive pressure situations, the better they're going to adjust to them and own them. By recognising those moments and investing consistent effort towards finding their personal inner mechanisms to stay strong, they will eventually succeed.

And for us in the players` box, we need to do our very best to understand how our warriors in the arena really feel and make sure we understand that each player is going through a different emotional experience and keep reminding ourselves about the complexity of the situation they are in and never ever think that we fully understand it, because we honestly don't. But with each new situation we learn something new about the player`s mindset (and about ourselves!) and that is what truly makes us grow as professionals.

Find more of my coaching philosophy on my Facebook, Twitter, Linkedin, and Instagram pages.