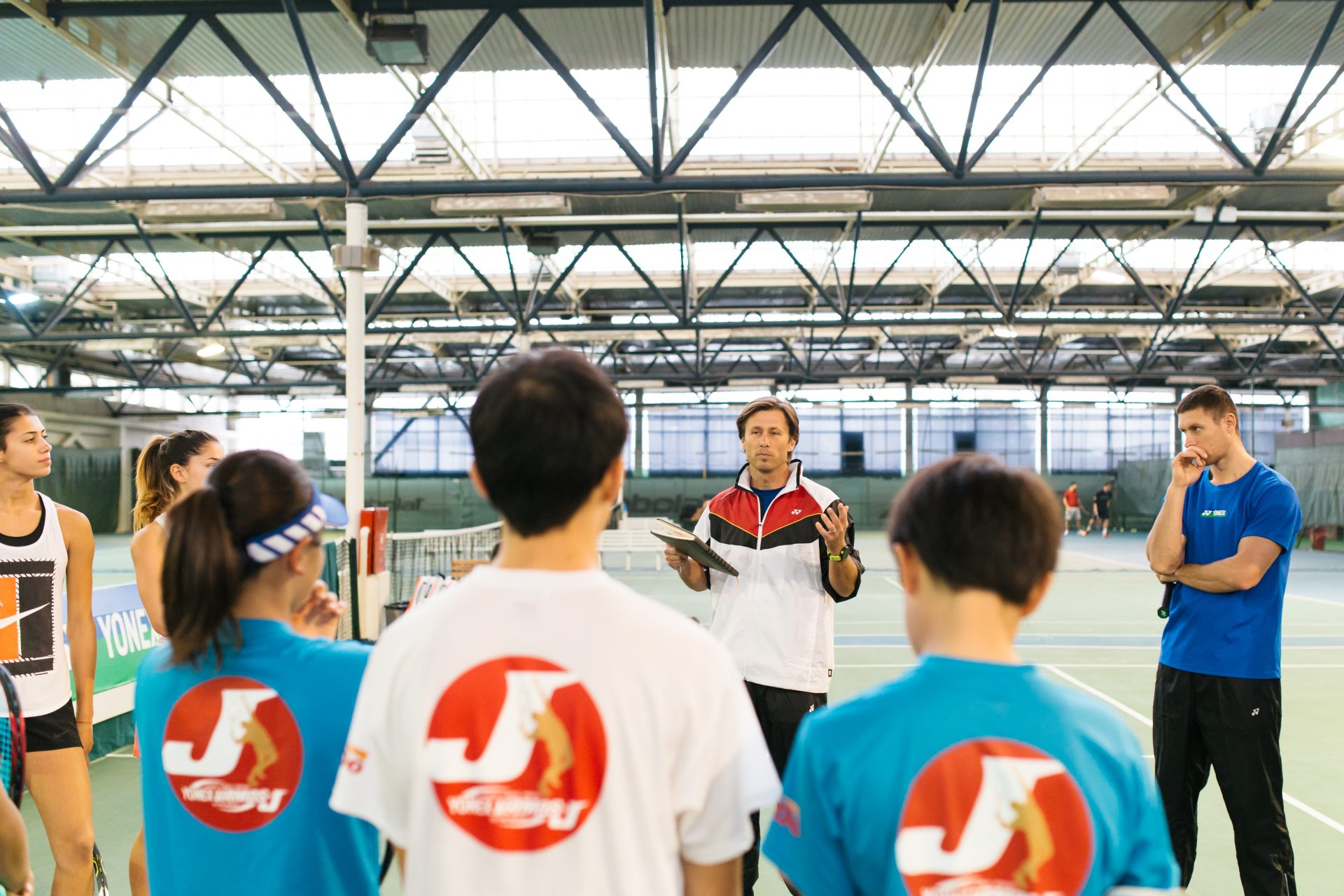 15 Aug

The power of choice

"Everything that is happening at this moment is a result of the choices you've made in the past" – Deepak Chopra

Not so long ago after one of the toughest matches of my coaching career, I was so exhausted and happy at the same time, so much that words just can't describe it. After the match, I received many congrats messages, but one was special. It was from my best friend who is a man of few words and somebody who doesn't get excited very easily. He loves and understands tennis a lot, but he very rarely texts me after matches. In a Whatsapp group that I have with my best friends, everybody was excited and wrote things like "great job Nick, great match, what a fighter she is", etc., but he wrote: "guys relax, this match was not won today, this match is just a result of a serious work and dedication that has started a long time ago". Wow, I thought, this is some great stuff.

Later that night, I texted her the following message: I am really happy for you and for me, this is such an amazing feeling. But, let me tell you one thing:

"This match was not won today, but many days, weeks, months ago on the practice courts where you didn't quit too early; in the matches you were losing but kept playing and fighting; in the gym where you foam rolled those thin legs every single morning; on the treadmill when you felt pain but continued to run; in your hotel room where you woke up at 3 a.m. and packed your bags for another flight to another city; in the restaurant at the dinner where everybody was eating delicious pasta and ice cream and you ordered chicken and salad; in the bar where you didn't order beautiful gin tonic; in front of your MacBook and your favourite show that you switched off at 10 p.m. because you know that you need 9 hours of sleep; at the practice desk where you smiled to a lady who was struggling, but still trying her best; in the transportation car where you appreciated the work of a retired volunteer driving so slowly; on your iPhone messenger where you sent 'thank you' and 'I love you' to your grandmother who lives and breathes with your matches; in those big moments where you pointed a finger to your head and gave a positive look to your coach who was playing and feeling every single shot with you; in your hometown at the Christmas table where you said 'thank you' to your parents who are so proud of you."

This is where this match was won!

I believe that most tennis matches are won or lost long before they even started. Yes, you can instantly increase your level for one particular match or even a tournament, but in the long run, you are eventually going to fail. And if you didn't make the right choices weeks, months and years before, your target capacity has its limits. My focus as a coach is always more on principles, strategy, and right choices than on instant solutions for a specific situation because when the former is good, the latter comes naturally.

We face choices every single day and it's only up to us which ones we will make. We don't need to go fast or without making mistakes, but we should go choice by choice, inch by inch, day by day, until we reach our goals.

Find more of my coaching philosophy on my Facebook, Twitter, Linkedin, and Instagram pages.