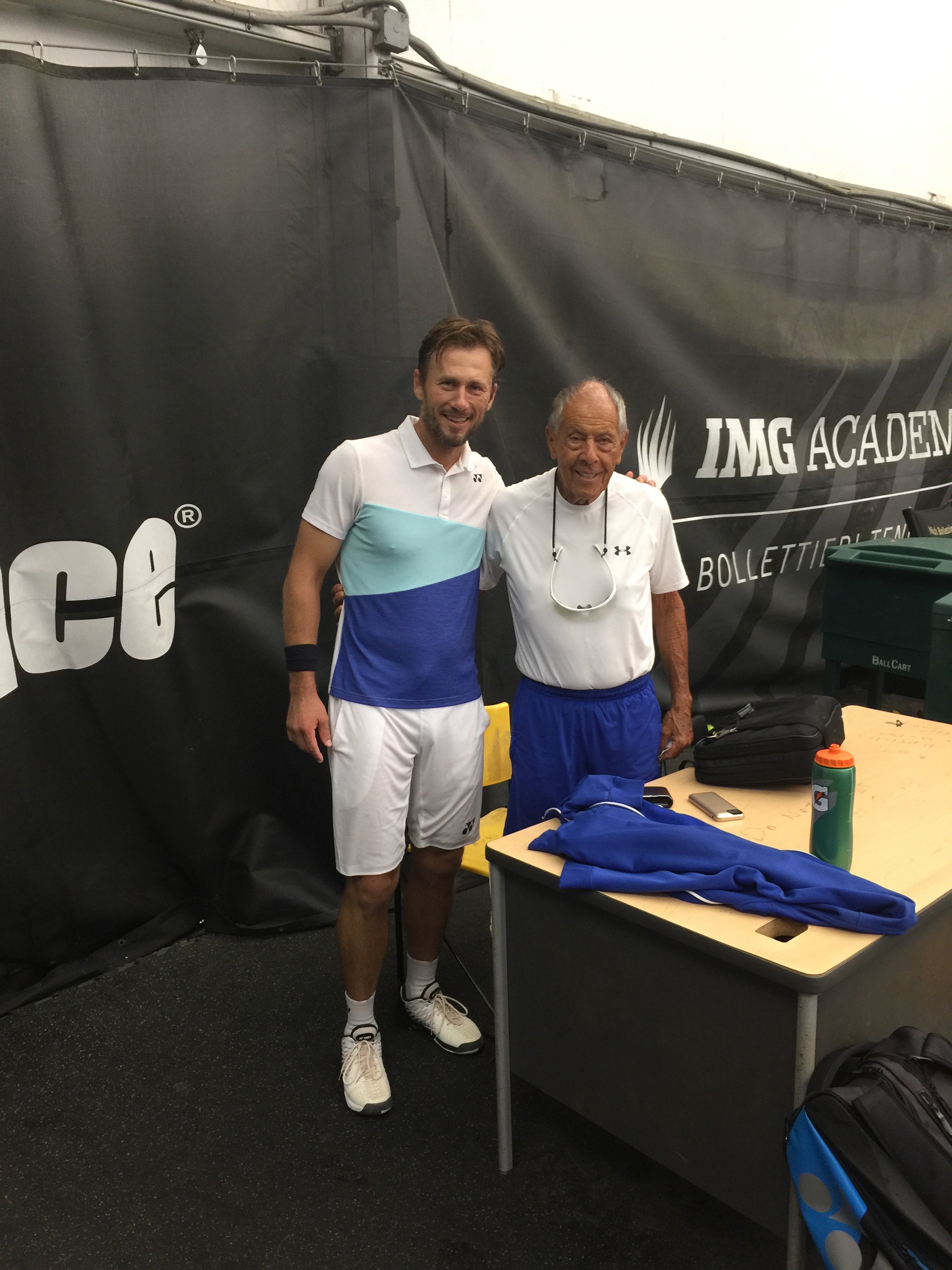 11 Aug

Sharing a tennis court with the legend

Had a privilege to share a tennis court today with the most famous tennis coach in the world, mr. Nick Bollettieri. 87 years old and still working on the court every day and helping players to improve. Today he came to our court and it was amazing. So much passion, so much knowledge, talking to the point every time. He talked to 5000 people 3 days ago in California on a bussines conference. I have a huge respect for this man and my hands were shaking today when he was watching our practice. If you have time, read his books, it's a great read. I wish him at least 10 more years on the court and I thank him for giving so much to tennis.

For more of my daily coaching outlooks, follow me on Facebook, Twitter, Linkedin, and Instagram.