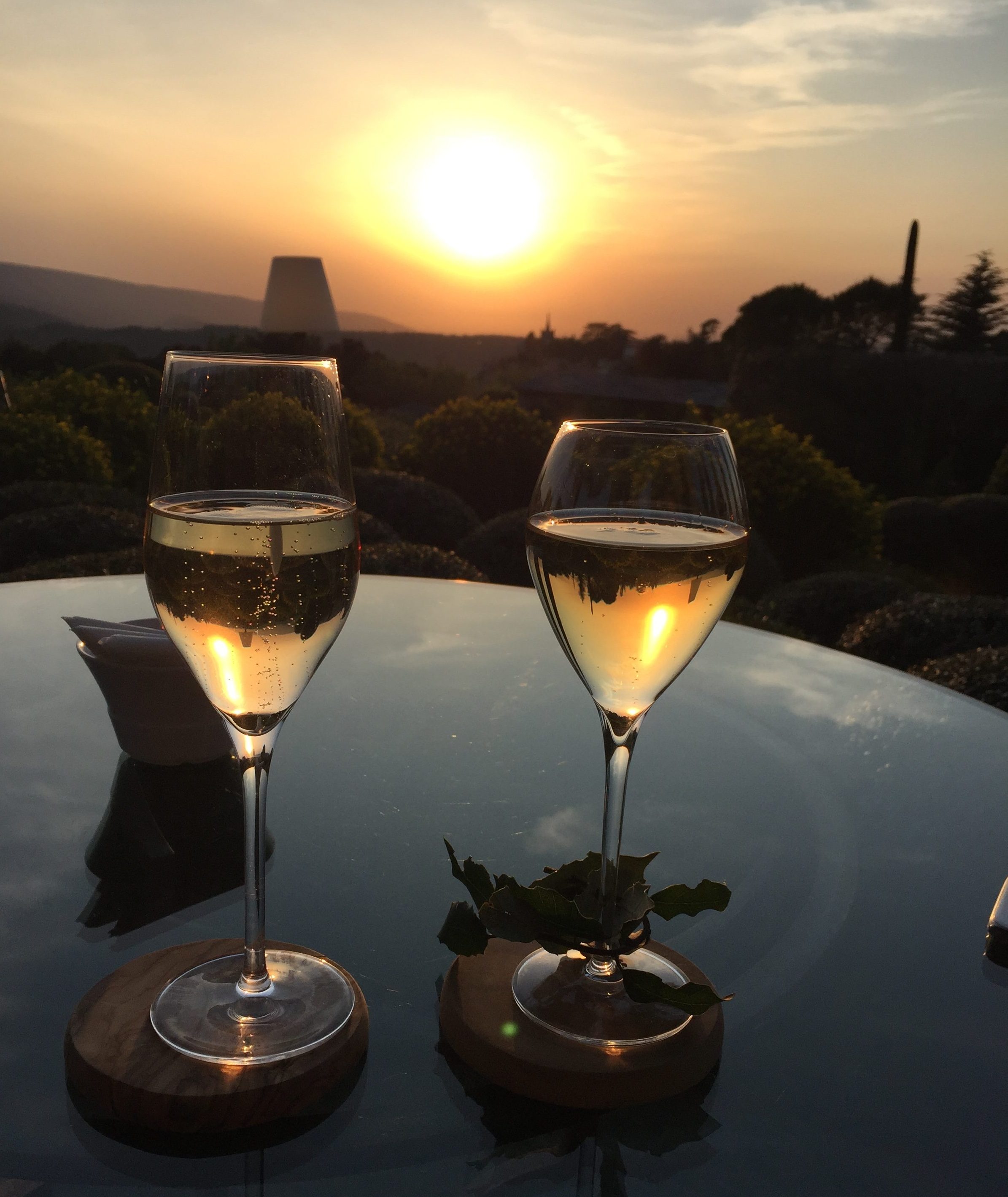 01 May

Can we slow down the time?

It's late Friday afternoon, and we are watching the sunset from the terrace of an authentic French restaurant (pictured above). So far, we've had the happiest and most relaxing time, and it's not over yet. With the taste of French champagne in my mouth, I feel the usual excitement in anticipation of food, while at the same time I'm thinking about the passage of life, or more precisely – is it possible to slow down this fast-pacing time train that we're all very well aware of? I'm a truly happy man, and every day I'm trying to use the time I have in the best possible way, surrounded by the people I love, eliminating all the negative energy along the way. However, the thought that all this is passing so quickly makes me rather melancholic. I'm having a hard time dealing with that. How can we slow down the time? Is there a way of life that can at least make us feel like our days are longer?

On this trip I felt closer to the answer than ever before. These few days were the longest days of my life, and here is my story:

Early Tuesday morning we took a taxi to the Zagreb airport, and after one quick stop in Frankfurt, we landed in Geneva at 10 am. After just one-hour drive in a rent-a-car, we arrived to Chamonix. My story with this beautiful little mountain town started two years ago when we visited it in summertime for only two days, since I was working in a nearby city at the time. My dear Italian friend invited us to his beautiful wooden-style vacation house. In the morning, we travelled to a spot which offers the best and almost entirely private view of Mont Blanc. It was love at first sight. No people, just silence, fresh air, without a cloud in the sky, surrounded by awe-inspiring mountains. I was so amazed by that scenery that this image has been stuck in my head ever since. I said to P. that we have to visit that same place in the wintertime, to see it all coloured in white. And we did it, on this Wednesday morning. It wasn`t an ordinary day, it was the sunniest day you can wish for, in the mountains covered in snow. I guess we were lucky because it was springtime and the ski season was almost over, so we had an almost private ski experience. Oh, the feeling of eating lunch at two thousand metres in a T-shirt and ski boots, watching the snowy white panorama of Mont Blanc just in front of us. It was breath-taking and I was so happy! Chamonix is a special place not only because of its natural beauties, but also because of the people that come there every year. It's a community of passionate mountain lovers from all over the world, and after-ski time in town is full of exciting diversity. You get to meet all kinds of active and athletic people from Canada, USA, South America, etc. On Thursday morning, I woke up early and went for a morning run to flood my body with fresh and crispy mountain oxygen, while looking at the sunrise over a mountain. I did 5K and pushed myself a bit to get a stronger endorphin boost for another great feeling.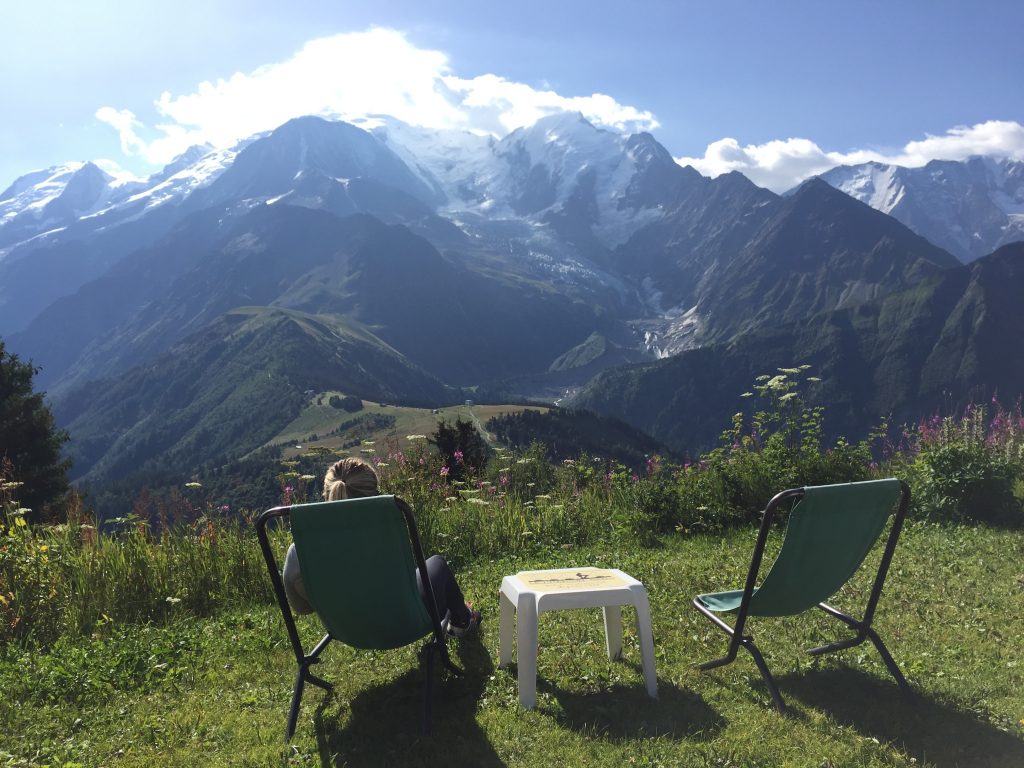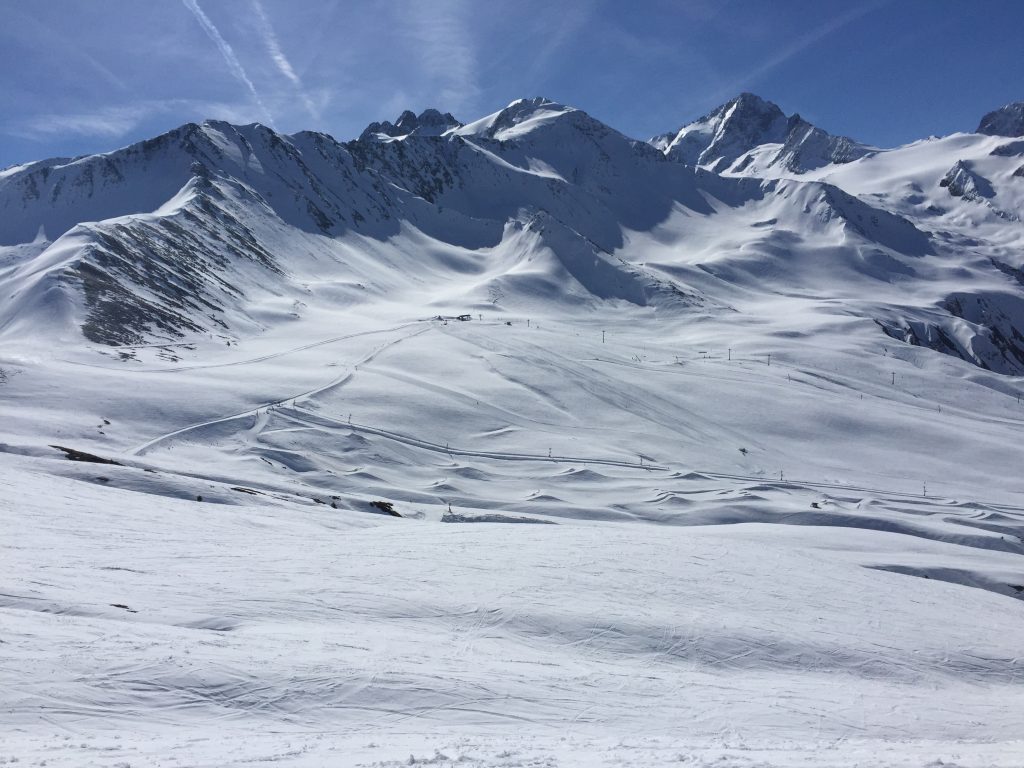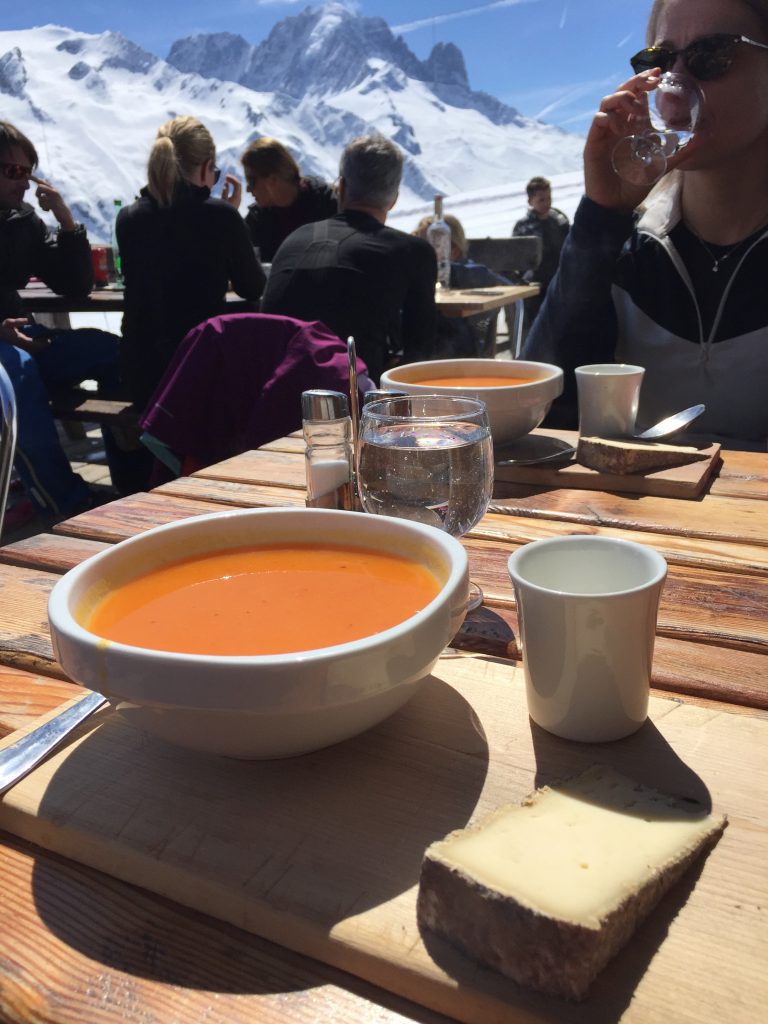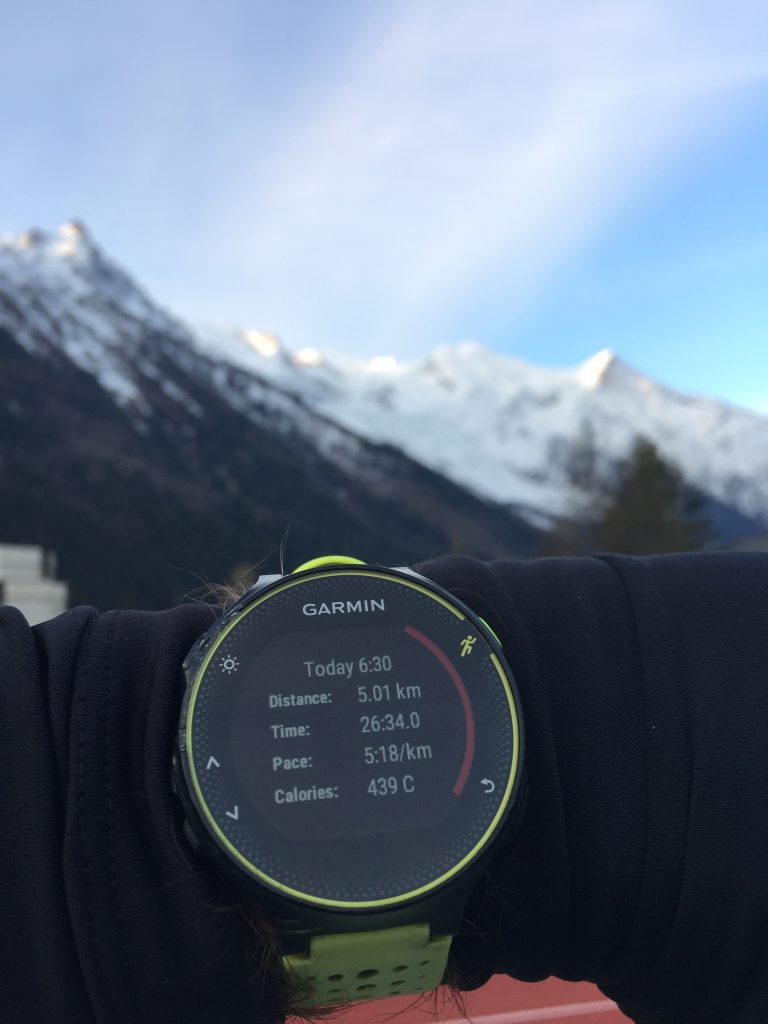 Five hours later, we arrived to Bonnieux, a small town in the heart of Provence. This was recommended to me by my friend who travels the world in style, he suggested we stay in a very nice family-owned hotel that we booked for two nights. We actually came to that particular place because of the hotel, and it turned out that it was the most authentic part of Provence, and a good base to explore the region. That evening, we took a walk to the centre of the village to have a beer, and it was a beer with a spectacular view. Before going back to the hotel, on our way to the pharmacy triggered by my allergy alert, we ran into a bike rental shop and decided, at that moment, to do a bike tour the next day (which was not in our initial itinerary). A very nice and friendly girl who works there showed us the biking route map connecting all three villages that we wanted to visit anyway. The only problem was that the route was quite long, but to our surprise they had hybrid electric bikes that we were super-excited to try for the first time. I guess, some days all things just fall into place. We finished the day with a nice French bistro-style dinner, in a great ambience of one of two fully booked restaurants at the hotel. Perfect experience!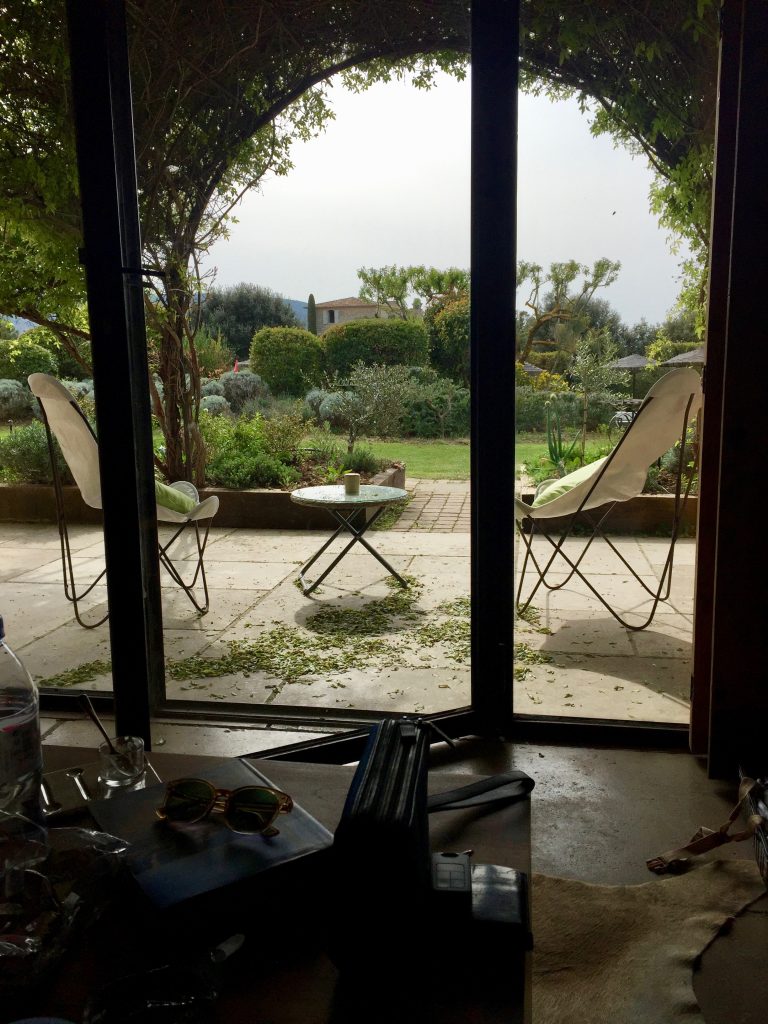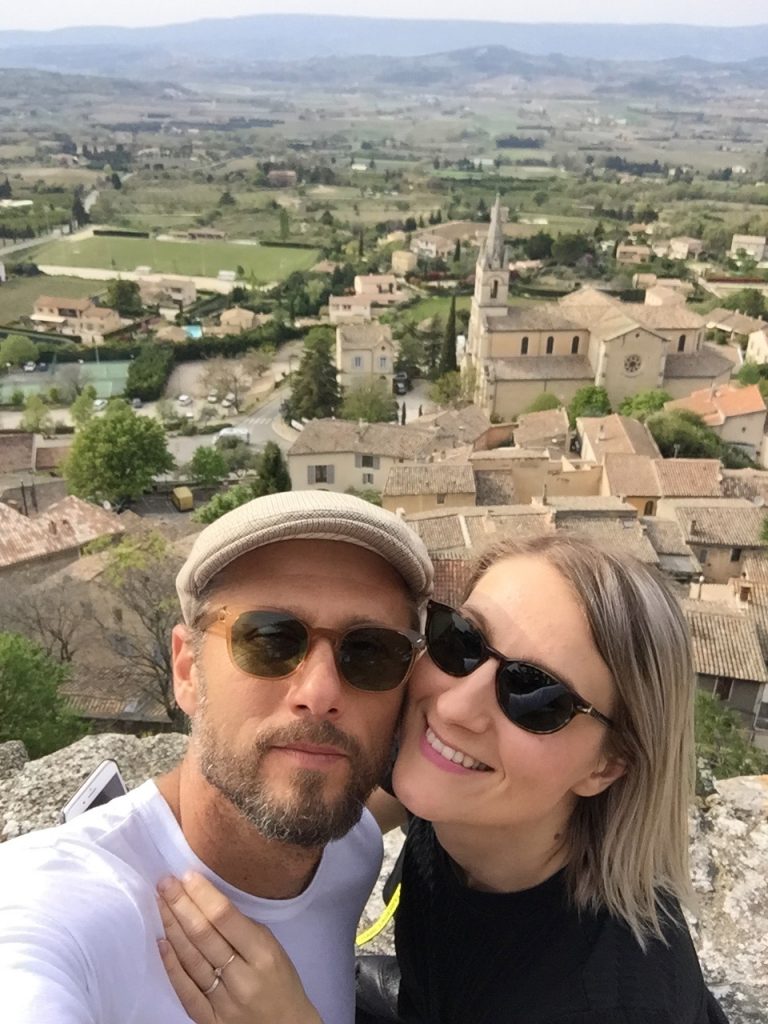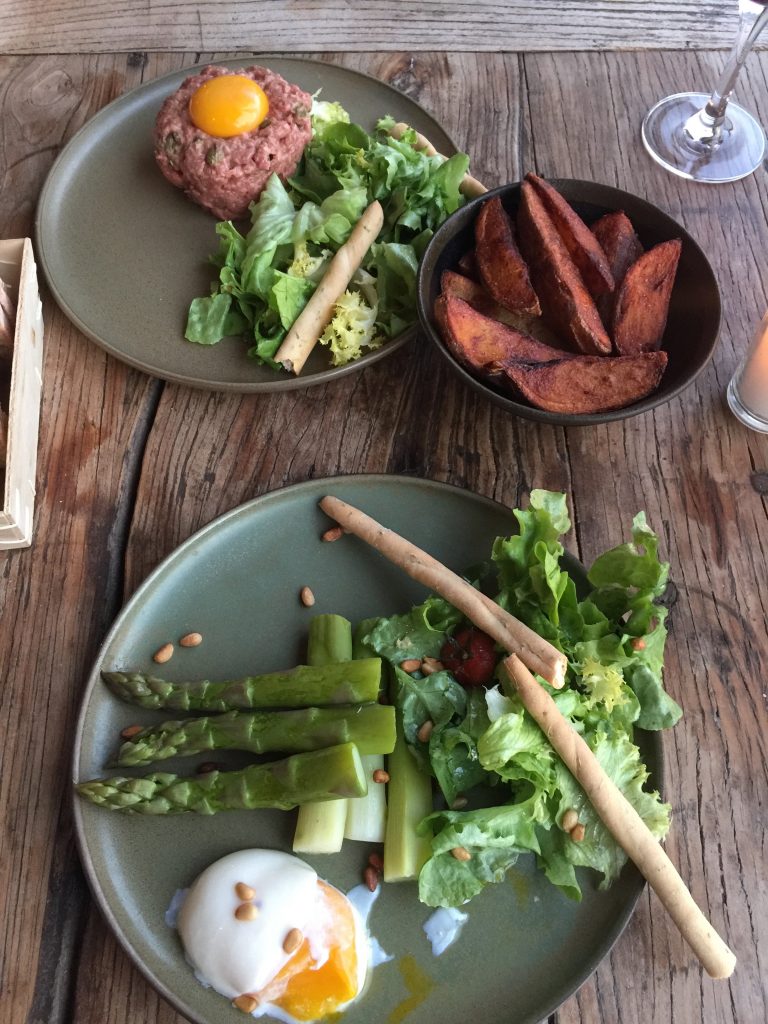 Since the owner of the hotel is a well-known French chef, I was very excited to see what his breakfast tastes like. I like breakfast in France because of several important ingredients: best butter, cheese, baguette and, most importantly, croissants. This time, it was the best ever! Boutique-style breakfast, nothing excessive, but everything you touch and taste is simply extraordinary: from genuine strawberries, crispy/soft baguette, to warm and melting croissants. Oh, I almost forgot to mention that somebody in that kitchen made me the best scrambled eggs I've ever tasted, and I consider myself an expert on the "eggs" subject. Honestly, the best breakfast of my life!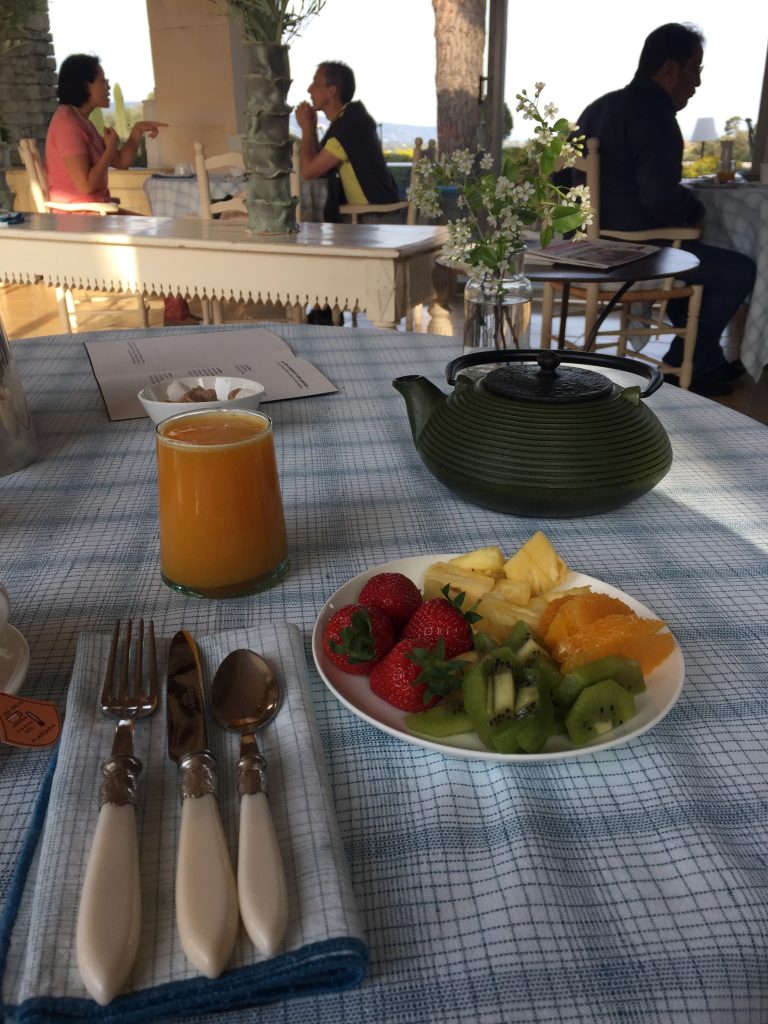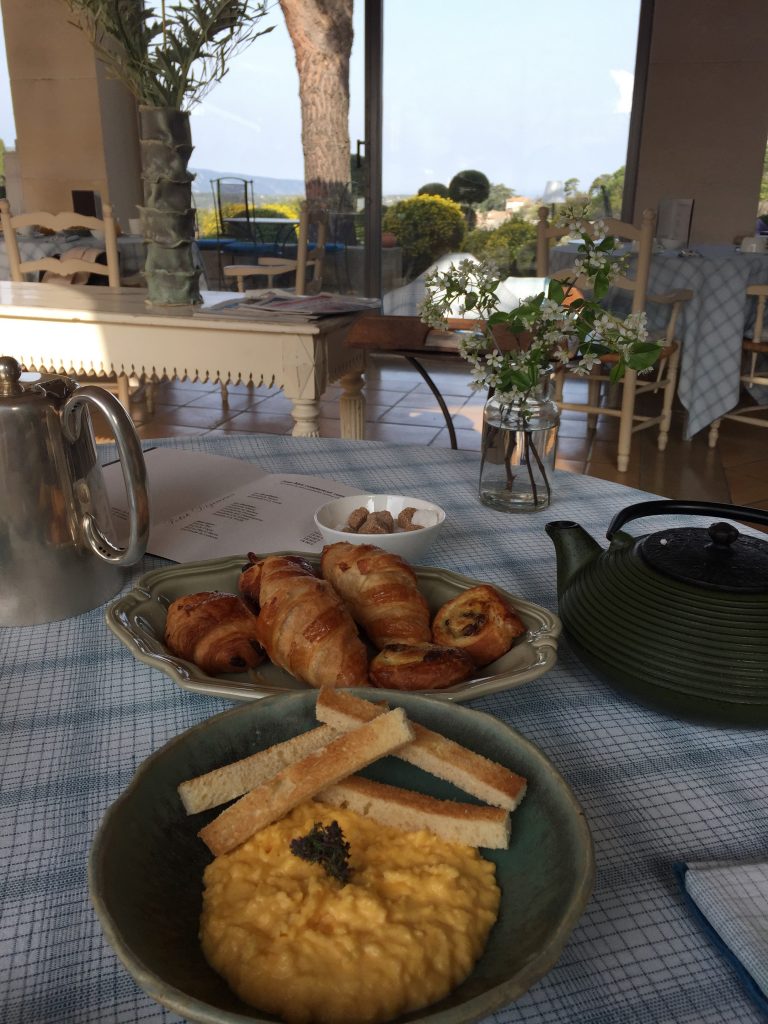 Have you ever tried a hybrid bike? It was so good that for the first half an hour we forgot about the scenery, missed the bike road and just enjoyed the easy, yet fast ride. It was, by the way, the nicest spring sunny day, not too warm, just perfect for biking. I have a story with Provence, too, and it started with a romantic movie "A Good Year"starring Russel Crowe, which immediately made me think: I have to visit that place one day! I knew that the movie was filmed in Gordes, one of the towns on our list, but what I didn't know is that the winery and the chateau where the most of the movie was filmed, surprisingly (or not anymore), happened to be just outside of our village. Next morning, we stopped by that place. Later in the day, we found ourselves eating lunch at the restaurant featured in the movie located in Gordes, one of the most beautiful and romantic little towns. The afternoon was all about the joyful and effortless bike ride, watching the lavender fields that have yet to blossom, picturing how magically they will look in May, and feeling the excitement about the dinner in the other hotel restaurant. Next thing, the scene from the beginning of the text: sunset, terrace, two glasses and our heads full of thoughts.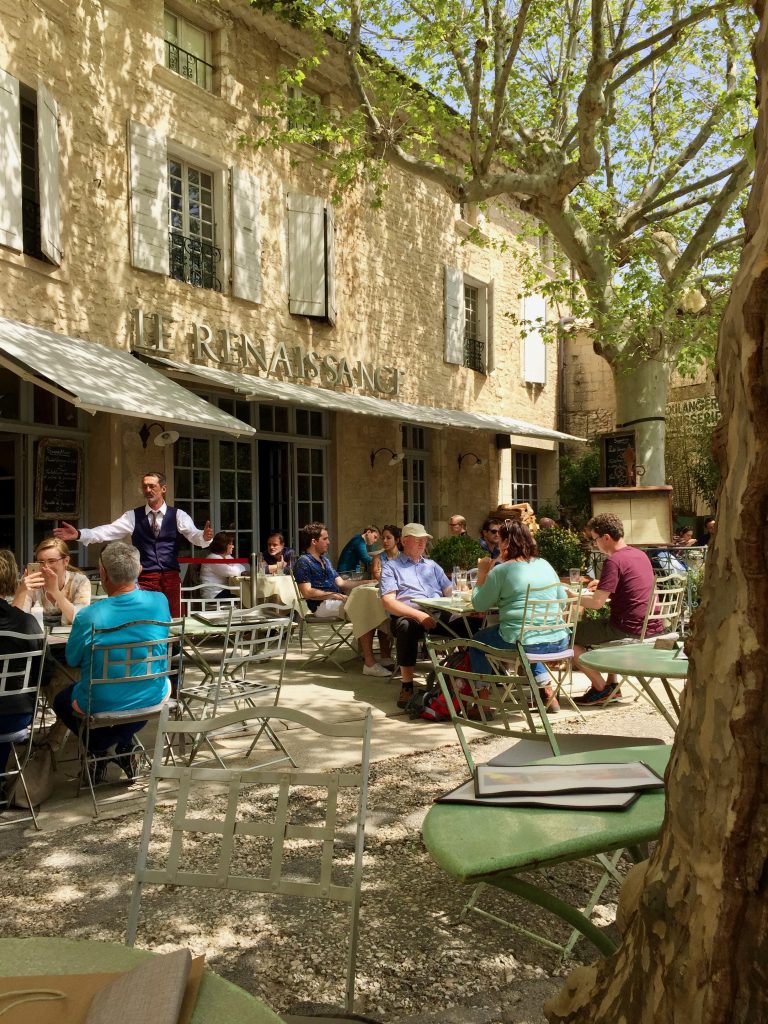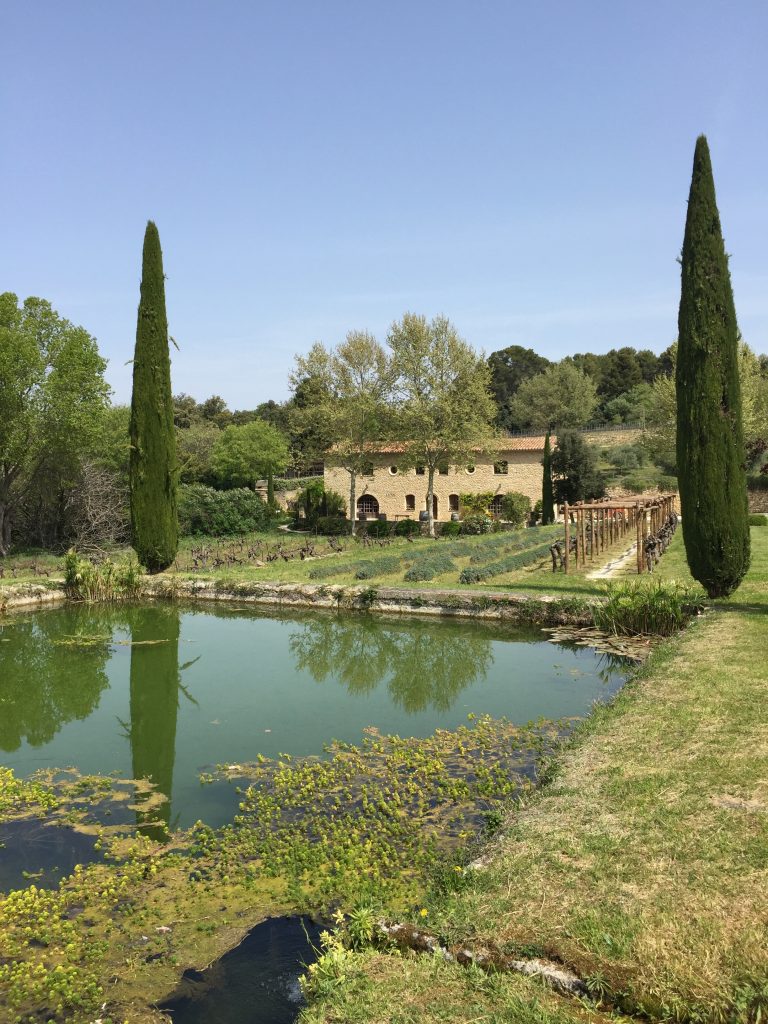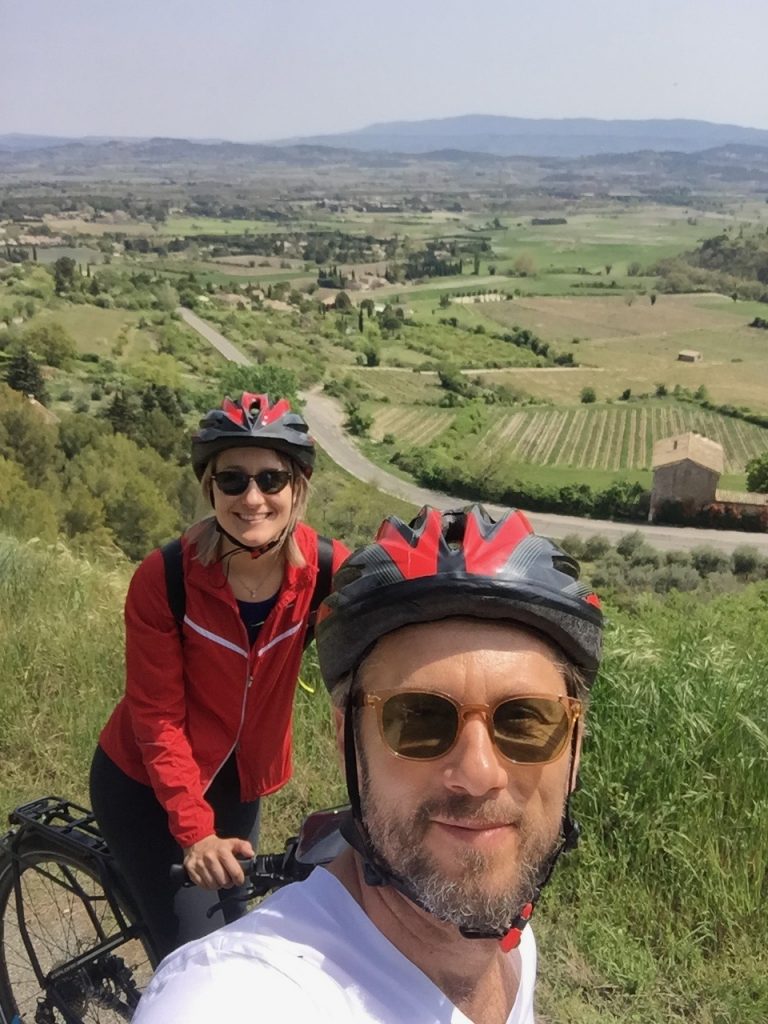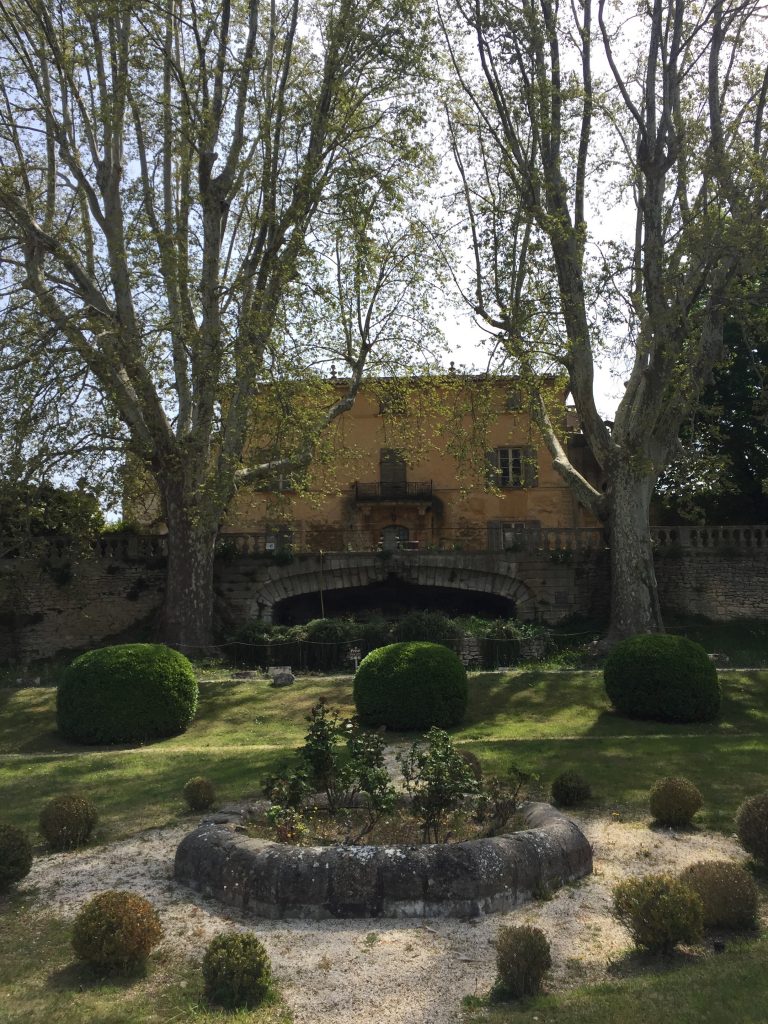 It's Friday evening, and on Tuesday morning we were still at home. Two flights, six hours in the car and all these sensations, in just three and a half days? Did we just slow down the time? Compared to our regular Tuesdays/Fridays at home, when we do our usual stuff, including dinnertime with Netflix (don't get me wrong, I love these, but…), then yes, we did! They say we can't stop the time, but maybe by doing different things and changing routines, we can make our days feel longer. It's all about perception anyway, right?
I believe that quality routine is extremely positive in the context of reaching a certain goal, but at the same time, routine can become a silent killer. Sometimes, it's very hard to break a comfortable home routine and hit the road. Distancing yourself from everyday scenarios helps you get a cleaner perspective on things and gives you a refreshing twist. I can't help myself but to think about tennis players who have mastered the art of following routines. Sometimes, no matter how good the routines are, they can lead to overwhelming sensations and stagnation. A simple break, a getaway, a trip you have never done before will enable you to get back home with a new drive, new idea, new attitude, even a small new technical detail you were searching for (in tennis).
I guess we need to dare ourselves to occasionally break away from the routine, despite how complicated and time-consuming it may seem at the time. My trips have shaped me and made me appreciate life and everything it has to offer. Until this day, I have never regretted going somewhere, I only regret the trips I didn't take.
"One day, life will flash before your eyes. Make sure it's worth watching." (The Bucket List)