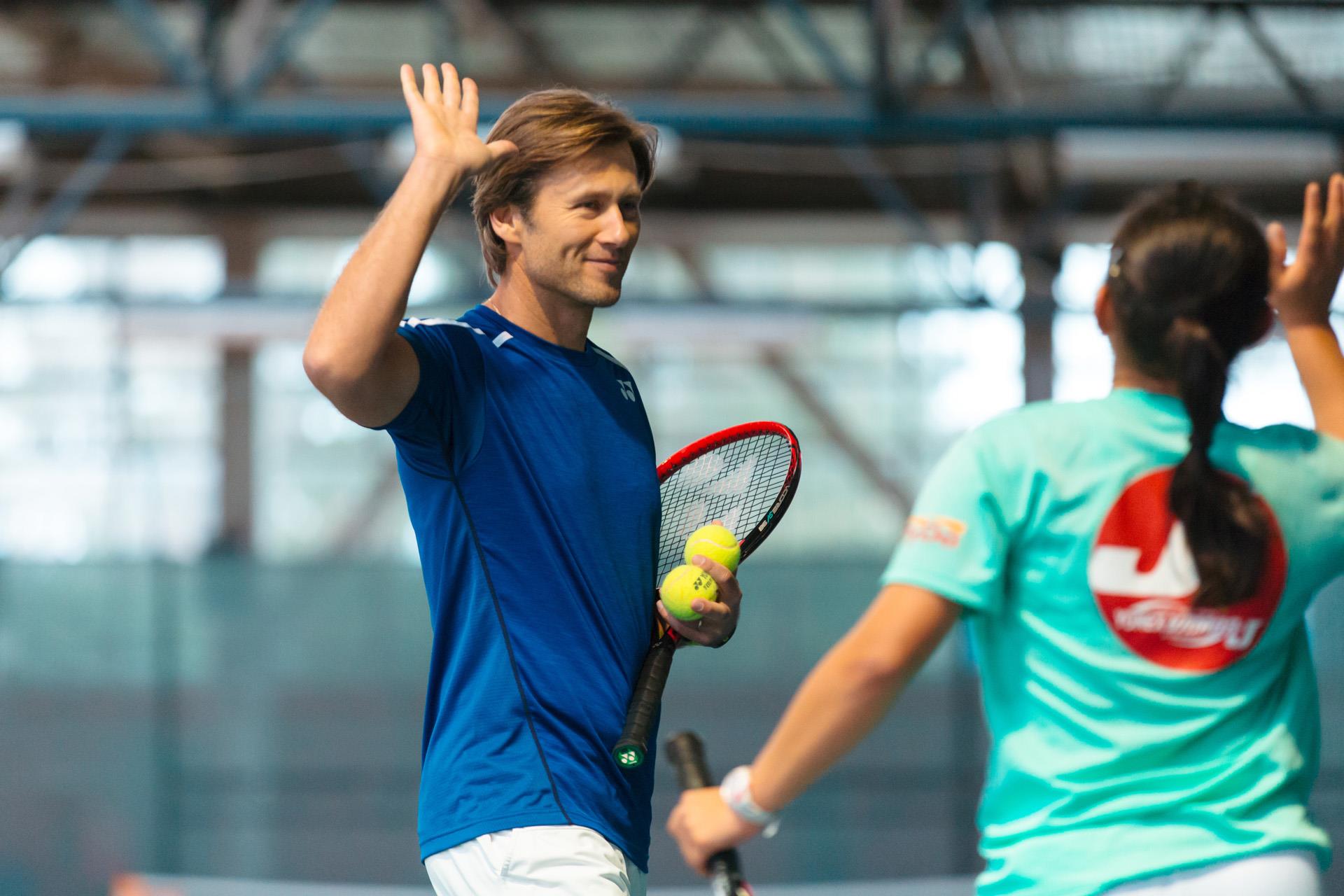 15 Apr

Tennis coach – the best (worst) job in sports

Today I want to talk about tennis coaching as the best (and worst) job in sports.

So many times I heard my friends say:
"You're living the dream, man. You travel the world visiting the best and the most attractive cities, sleeping in five-star hotels, eating in great restaurants, you have your own driver waiting for you every morning, your office is the best-looking resort or country club, you're always following the sunny season around the world, you spend your free time with tennis stars and other well-known people around them, and for all that you get paid well."
Is it really like this?
Recently, during my time on tour, I was talking to many coaches about that subject and there are many different opinions.
There was a very popular and shared article by Tom Perrotta in the Wall Street Journal, titled "Tennis Coach – the worst job in sports":
"To outsiders, the life of a full-time tennis coach seems glamorous, even glorious. Tennis insiders know the truth: It might well be the worst job in sports.

At the very least, it's not the high-paying, low-output job it looks like on television. To casual tennis fans, coaches seem to do little more than watch matches from the stands. But away from the spotlight, there's work to do. Someone has to book a practice court. Someone has to get rackets restrung. Someone has to push players in the gym and go on the court for as much as five hours a day, often in the sun. Someone has to count calories and plan proper meals.

And then, there's the whining, griping, racket-smashing and lamenting of athletes who fail all on their own, without any teammates to ease the pressure or pain. Coaches bear the brunt of their anger and petulance. They do all this while being away from family and friends for 40 weeks a year, or more, between tournaments and practice.
"If you are an unbelievable coach, then it's a great job," said Patrick Mouratoglou, "If you are so-so, then it's the worst job in the world."
Larry Stefanki said the top earners among tennis coaches don't compare to the star coaches of other sports. "It's absolutely absurd what the basketball and football guys make," he said.
Coaches of the stars – Roger Federer, Andy Roddick, Maria Sharapova – make a good living, but even then, the pay isn't what one might expect. The way coaches tell it, there's only been one big payday in the history of their profession: Brad Gilbert's contract with Britain's Lawn Tennis Association, which reportedly paid him about $2 million for two years of work, mostly to coach Andy Murray. Even Mr. Gilbert, who has reached a peak, said it's not out of the question that he would sign up with another player. "I would never say no," he said. Even the worst job in sports, it seems, is sometimes too good to pass up."
I would say, it's all simply a matter of perspective. Both of these stories (of my friends' and by Tom Perrotta) are totally true and totally different, but, when we talk about finding real fulfillment and drive in whatever you do, we need to look at things from a deeper perspective.
Ten years ago, after a couple of years of work on a professional tennis tour, I came back home and started working with a very young average club player. At the beginning, I thought about how I was going to do that, and where I can find motivation. But, after three weeks, I started to see his improvement and it just kept going. Every single day this kid was improving and changing for the better. I started to feel really motivated. When I look into myself, I see that same feeling that drives me forward again and again, whether I'm working with a club level junior or a WTA/ATP professional.
My best friend always teases me about that, he says: "Nick, each time you work with a player, you always think s/he can become really good". Well, I don't know; this might be true, but it also shows one very important thing. It shows my dedication and focus on the player's improvement. It shows my passion for helping the player to reach his/her best, regardless of his/her level. This is what keeps me going and gets me up early every morning for the past 20 years. Outside factors cannot affect that. It has to come from the heart. Tennis coaching is a combination of science and art. Like music or painting, you either feel it, or you don't, it's as simple as that.
And believe me, the feeling when you know you've helped somebody to reach his/her dream could be even stronger than reaching your own. In fact, for me, it's the same thing, because that is my dream.
For more of my thoughts on tennis coaching, follow me on Facebook, Twitter, Linkedin, and Instagram.